'Results' indicate parts per 100mL. Health Canada's guideline for issuing a swimming advisory is over 200 E.coli/100mL.
The Ontario guideline used to be more stringent - 100 E.coli/100 mL - but that was changed in 2018 to match the Federal guideline. There is a dispute about the safety of the current level, and the City of Toronto has stuck to the former Provincial guideline and closes beaches at 100 E.coli/100 mL.
Our Water Steward, Dave Dolson, tested 22 sites in 2019. Lab costs were funded by the Miller Lake Community Group; analysis by ALS Labs of Waterloo.
Unfortunately, E.coli levels have risen in Miller Lake. In fact, a couple of areas come close to unsafe zones by the former criteria.
Disclaimer: These samples indicate one point in time and do not guarantee safety, since water-fowl can contaminate water at any time.
To check the 2019 E.coli levels at your property, find your location on the map below and refer to the chart provided. The chart also lists the previous year's sample in your area.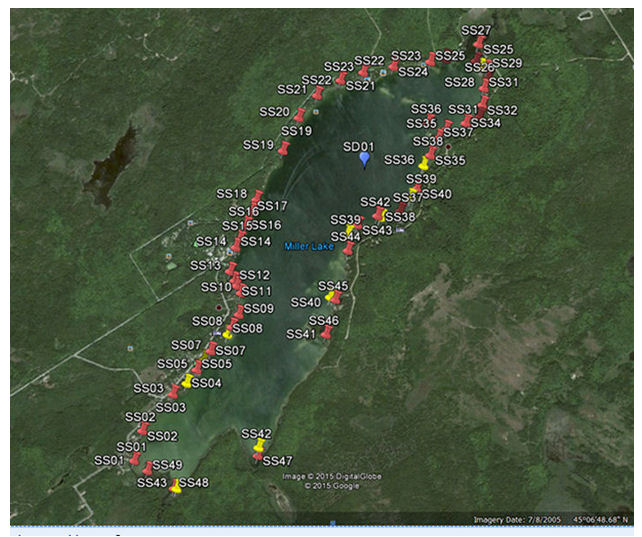 We continue to monitor E.coli levels in order to locate septic or run-off problems.