'Results' indicate parts per 100mL. Health Canada's guideline for issuing a swimming advisory is over 200 e-coli/100mL.
Testing of 24 sites in 2016. Funded by Miller Lake Community Group, analysis by ALS Labs.
There were no dangerously high e-coli levels. The guideline for swimming is 200, and no samples exceeded 19. This is higher than last year, though.
Disclaimer: these samples at one point in time do not guarantee safety, since water-fowl can contaminate water at any time.
We continue to monitor to be aware of septic or run-off problems.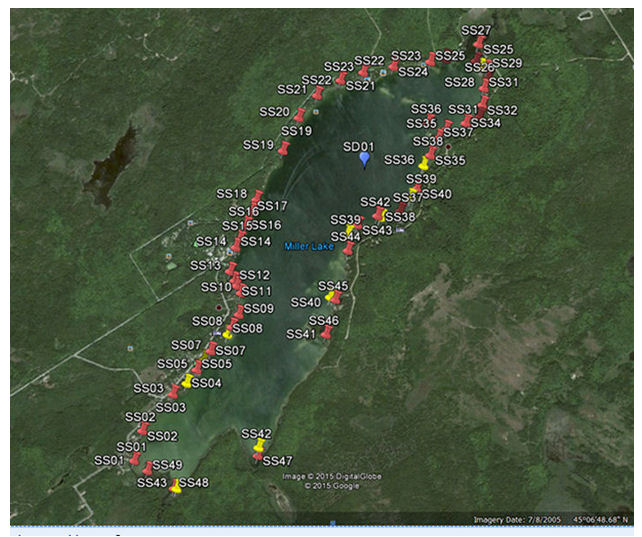 2016 Water Samples Analysis PDF
Match the sample number to the location from the first line. For example, "25 - E. of Public Access" is "SS25" on the map.