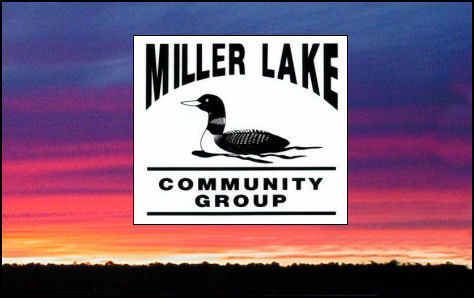 We are an Ontario incorporated (#1284695) non-profit association designed to represent and provide a forum for landowners in the vicinity of Miller Lake. (Map)
Miller Lake is located in the heart of Canada's world-famous Bruce Peninsula,the northern portion of UNESCO's designated Niagara Escarpment Biosphere Reserve.
Our volunteer group meets annually to discuss ideas and concerns of the membership. We interface with FOCA - the Federation of Ontario Cottagers' Association - and organize local initiatives, such as the Adopt-a-Road project. As rate-payers, our collective voice can influence local municipal policy.
If you are a local property-owner and would like to join the Group, memberships are available.
Report Lake Observations to Water Steward Here